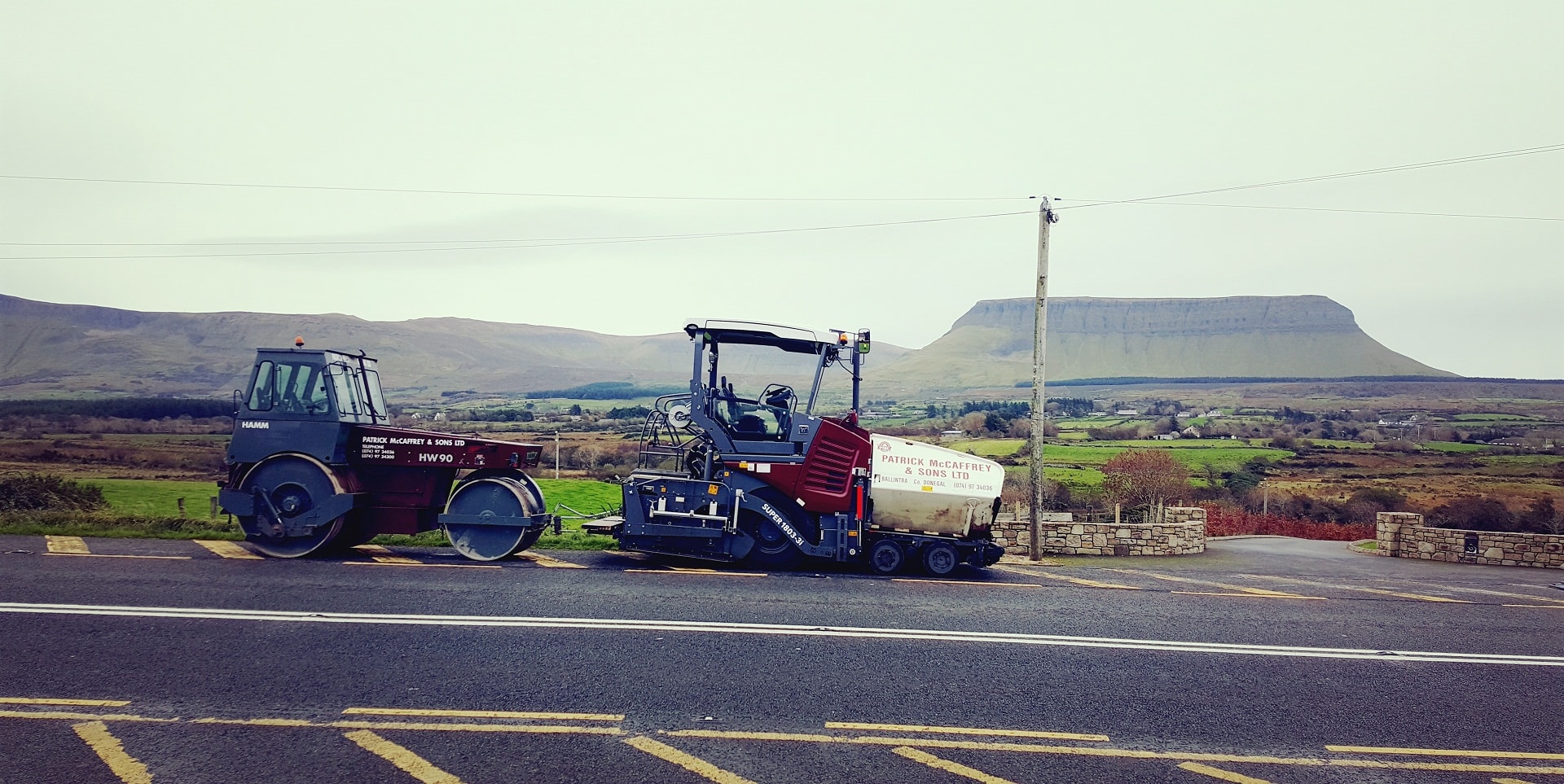 Patrick McCaffrey and Sons Ltd (Contracts Division) is a market leader in road surfacing and road maintenance. McCaffrey Contractors has successfully focused on best value, outturn cost, programme, safety and quality.
The surfacing division has grown in the past 50 years to become a market leader in the supply and laying of Bituminous products throughout the northwest. We have developed a range of expert skills and capabilities in the management and completion of projects with the highest-level rating in safety achieved in our Safe-T-Cert independent audit.
We have a strong technical team which focus on new innovations and standards to keep our operation in the forefront of the market.