Established in 1949, Patrick Mc Caffrey & sons Ltd is a family run business that has a culture of providing an efficient service for its customer whether big or small. From our base at Ballymagroarty, Ballintra we produce a wide range of stone, readymix, Concrete blocks, Bitumen Macadam and other quarry products for the private, agricultural and commercial sector as well as government and local authority contracts. We focus strongly on the development of our highly skilled and motivated work force totalling over sixty employees from the local surrounding community.
We also see that investment in new and improved technology, whether it be in our offices or plant, is vital to providing a high quality products in the most efficient way. Over the years we have developed and adapted products to meet our customers ever changing requirements through continuous reinvestment. This has helped us to maintain our high quality service and standards. With this in mind good customer relations is our top priority and as such our sales and marketing team are always in communication with our customers to help them achieve greater success from our service and products.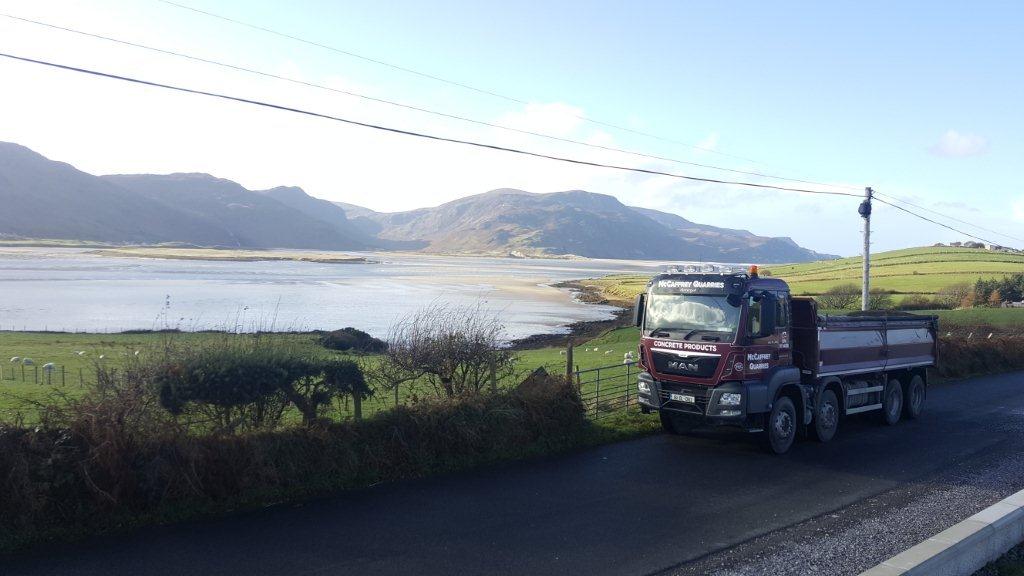 Through modern crushing and production techniques, production within the industry has been made easier and more efficient. Our products usually delivered within an eighty Kilometre radius but we have covered other areas within the country as per our customers request.
We subject all of our production processes to rigorous and regular quality control checks, from inspection of raw materials, through monitoring of the entire manufacturing process to final quality approval and guarantee of our end products. The quality system implemented is independently audited annually and verified.
To ensure on-time delivery and customer satisfaction with our service, we run a modern fleet of trucks for delivery of our products. Everything that is tailored at Patrick McCaffrey & Sons Ltd is done solely with our customers interests in mind.